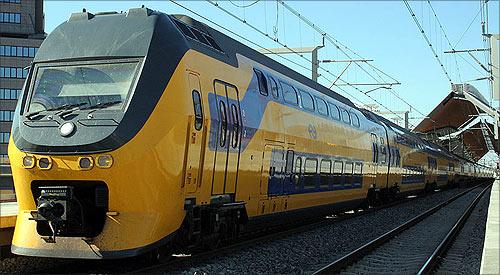 B
ilevel cars or double decker trains are a blessing for travelers as they help in increasing passenger capacity.
While longer trains need longer stations, double decker trains can accommodate more people at one time and as a result have more frequency of services.
Image:
Dutch bilevel train at Amsterdam station.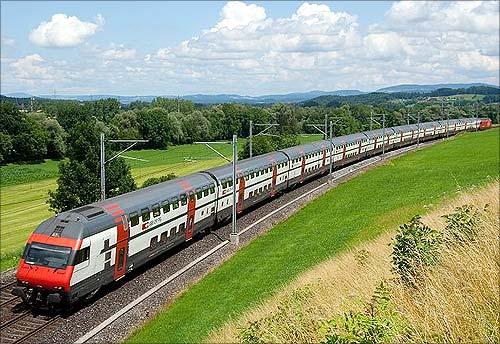 F
or cost and safety, this design also minimises car height (loading gauge) and lowers the centre of gravity.
Image:
IC 2000 between Zurich and Luzern.