A look at 63 years of computers!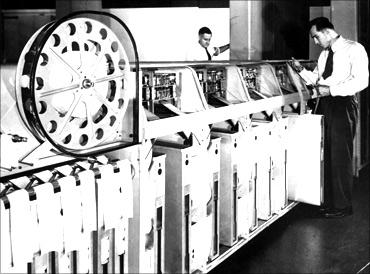 History of computers can be traced way back to 1939 when Hewlett-Packard was founded.
David Packard and Bill Hewlett found Hewlett-Packard in a Palo Alto, California garage.
Their first product was the HP 200A Audio Oscillator, which rapidly becomes a popular piece of test equipment for engineers.
6th December 1948:

An electrical 'brain' which stores up billing information installed in a Philadelphia telephone exchange by the Bell Telephone Laboratories.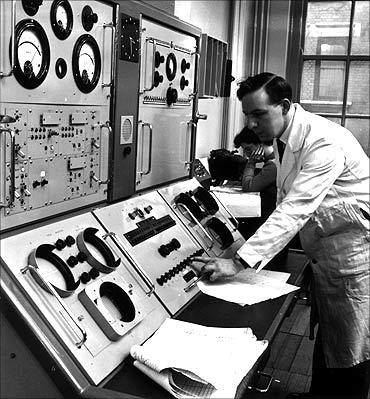 O

ctober 1953:

A large computer used for calculating staff wages at J Lyons & Co, Cadby Hall, London.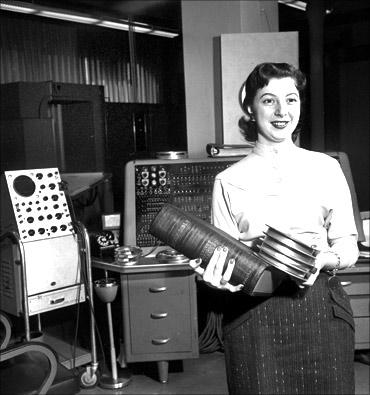 1955: Four reels of magnetic tape on which is recorded the entire bible.
The process took six months of work on the Unityper.