Inventions of NASA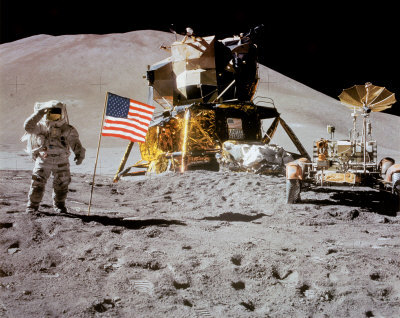 In 1958, President Eise*n*hower signed the Space Act, officially creating the National Aeronautics and Space Administration. From the beginning, the purpose for the ne*w branch extended beyond space ships and moon boots. The law stipulated that its research and advancements should benefit all people, and in its 50-year history, NASA has certainly fulfilled that role.
Although most people today will never set foot on the moon, everyone likely comes in contact with a NASA by-product every day. Partnering with various research teams and companies, NASA continues to spawn a vast array of new technologies and products that have improved our daily lives. Basic steps in health, safety, communications and even casual entertainment find their ro*ots in the government branch commonly associated with rocket ships and floating people. In fact, NASA has filed more than 6,300 patents with the U.S. government [source: NASA Scientific and Technical Information].
Each year since 1976, NASA has published a list of every commercialized technology and product linked to its research. The NASA journal "Spinoff" highlights these products, which have included things like improved pacemakers, state of the art exercise machines and satellite radio. Each product was made possible thanks to a NASA idea or innovation.
But it doesn't take a rocket scientist to use many of these so-called spinoffs. Read on to learn about ten of these familiar products.